SESSIONS
About 30 sessions by great speakers
Cloud DeveloperDays is a brand new conference prepared by the creators of .NET DeveloperDays. You can expect the same seamless organization from an experienced team. We are working hard on bringing you the best speakers in the industry – stay tuned for announcements!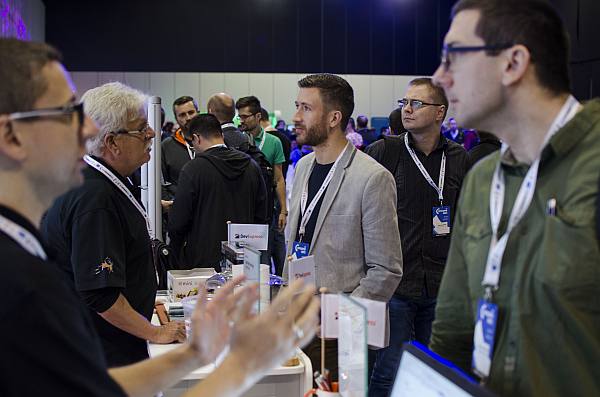 WHO IS IT FOR?
The conference is designed for software developers and architects building software that gets deployed to, or integrates with,  any cloud platform, be that Microsoft Azure, Google Cloud or Amazon Web Services.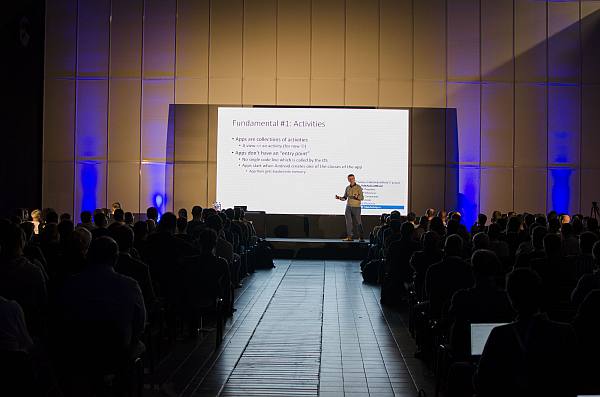 WHAT TO EXPECT?
Two days packed with solid technical content from top speakers, topped up with quite a bit fun. All that in a modern venue in one of the most interesting (and beautiful) destinations in Poland.
All prices are net prices. VAT at 23% applies to all registrations.
Available payment methods: Bank transfer / PayPal
What's included in the price?
2 days full of great technical content delivered by amazing speakers
FREE conference T-shirt
FREE conference after party
Tasty food, including full lunch and coffee breaks throughout the day
We can not guarantee proper sizes of T-shirts for people registered after 23.05. Sorry!
EXPO Krakow is a multi-functional facility venue, providing for the flexible organization of all kinds of high-class international events.
In fact, the International Exhibition and Convention Centre EXPO Krakow was designed to adjust to a broad range of events, such as exhibitions, congresses, conferences, business meetings, presentations and many others.
Are you interested in becoming an event sponsor? Click button below and fill contact form.
EVENT FAQ

Read before you ask
What is this conference about?
The conference is about software development using cloud computing. At the conference, you will hear about platforms, technologies, tools and practical problems that every person working with cloud can encounter.
At the event there will be several tracks, dedicated to Microsoft Azure, Amazon Web Services and Google Cloud. Full agenda will be available soon.
When?
Cloud DeveloperDays main conference takes place on May 28-29, 2018 (Monday – Tuesday).
Where?
Cloud DeveloperDays 2018 will be held in EXPO Krakow, at Galicyjska 9. Visit the venue page for more information about the venue.
In what language will the sessions be presented?
The official conference language is English. All conference sessions will be presented in English.
My company is VAT registered in EU. Do I have to pay VAT on my registration?
Since the place of service delivery is in Poland, we have to charge VAT on top of the net amount and the "reverse charge" scheme does note apply in this case (it's different from export of services or goods to another EU country). You can, however, reclaim the paid VAT from Polish tax authorities under EU VAT return scheme. More on that here: http://europa.eu/youreurope/business/vat-customs/refund/index_en.htm.
Can I pay by credit card?
You can pay by credit card via PayPal. During registration please choose PayPal as your payment method and send your payment via PayPal to the e-mail address indicated on your proforma invoice.
I need a visa to enter Poland. Can you help?
Sure! As soon as you register and pay for your participation in the conference, contact us and we will prepare a visa invitation letter for you. After registration an payment, please contact us for your visa invitation letter. We will need your full name, date of birth, nationality and passport number. In the unlikely case that your visa application is refused, we will refund your conference fee in full (requires a consulate statement denying visa).
Can I park my car at the venue?
Yes, there is a paid parking lot at the venue.
Will there be WiFi available?
Yes, we will have a WiFi available for the conference attendees.
Will there be a live streaming of the event?
No, we will not be streaming the event live. However, most of the sessions will be recorded and published on one of video hosting platforms hosting at a later date.
DATA MASTER is a company with many years of experience in organizing the conferences for the IT industry in Poland, including the DeveloperDays series: .NET DeveloperDays, Cloud DeveloperDays and JOIN! – the database conference.

DATA MASTER SP. Z O.O.
ul. Powstańców Śląskich 2-4
53-333 Wrocław, Poland
VAT Number: 8971789230
Contact
Feel free to ask any questions